Welcome to North Park, Colorado, we hope you brought binoculars because if you love moose you've come to the right place.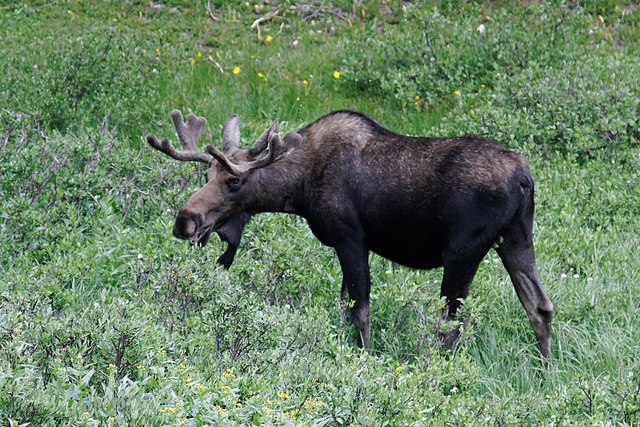 North Park's diverse ecosystem supports a range of wildlife. The upland sagebrush areas are frequented by Pronghorn, prairie dogs, and mule deer. As you explore, you may also encounter muskrats, Wyoming ground squirrels, jackrabbits, and coyotes.
Immerse yourself in the natural beauty of the Illinois River, where areas of trees and shrubs provide excellent opportunities to observe moose in their natural habitat. Alongside the river, a half-mile interpretive trail offers a chance to spot beavers and otters in the wild.
For a chance to see elk, try heading to Sentinel Mountain. The viewpoints along Colorado Highway 125, especially during mid-November to mid-April, provide exceptional opportunities for elk sightings. Keep an eye out for the Pronghorn as well.