FIRE BANS AND RESTRICTIONS
North Park is surrounded by public lands located within national forests, wilderness areas, state forest and BLM. Our unique location attracts all types of outdoor enthusiasts looking to escape to the wilderness, set up camp and start a fire. Campfires are an essential part of enjoying the outdoors whether it be a gathering place at your campsite, means for cooking or source of warmth. Unfortunately, campfires are one of the leading causes of most wildfires.
Fire weather, conditions and restrictions change weekly, sometimes daily in North Park. To continue protecting our natural resources, yourself, and others, always check the current fire restrictions in place and help prevent wildfires in Colorado. With U.S. Forest Service, Bureau of Land Management, Colorado State Forest State Park, and U.S. Fish & Wildlife Service lands all in Jackson County, please research restrictions if you plan to go camping in those areas. Use the quick links below to check current fire restrictions.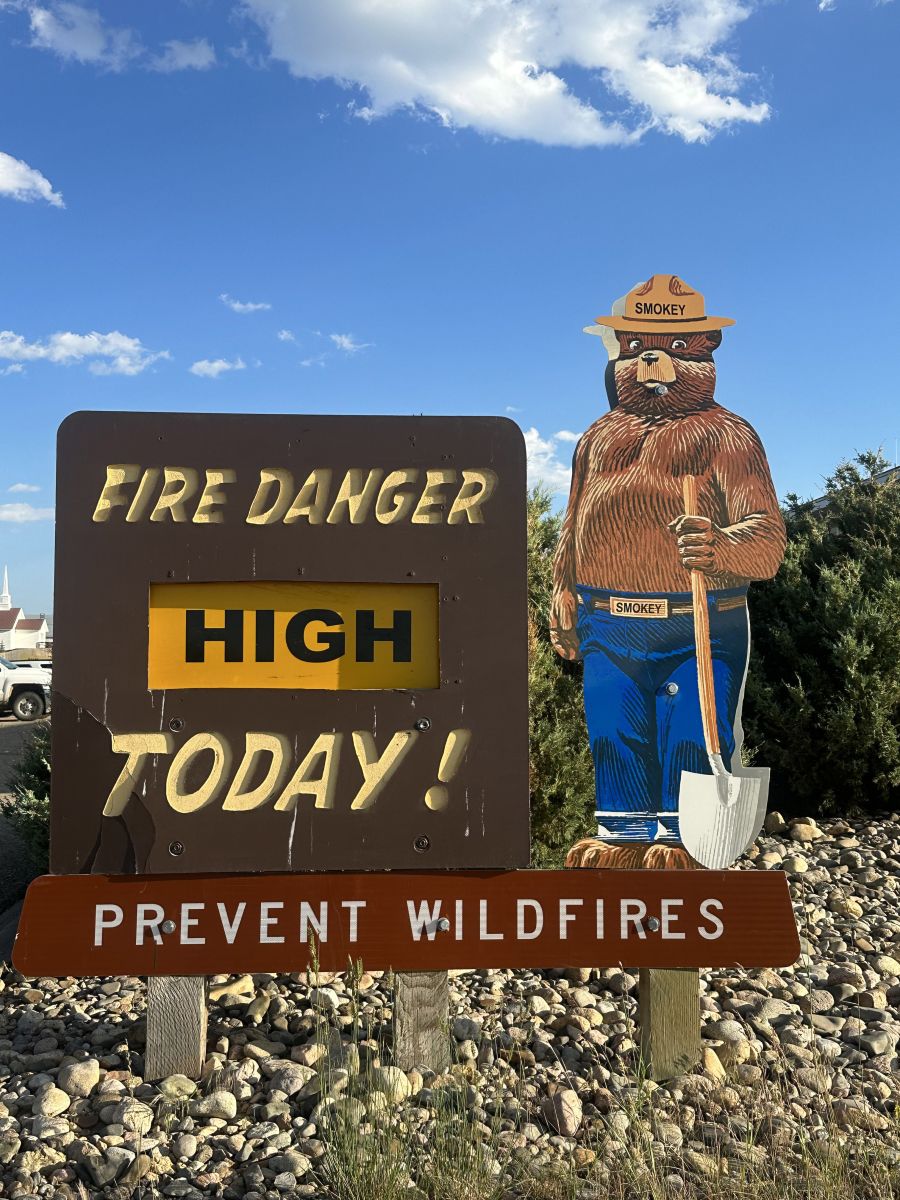 Fire Bans & Restrictions in Colorado
Colorado Division of Homeland Security & Emergency Management
USFS Medicine Bow-Routt National Forest & Thunder Basin National Grassland
Jackson County Colorado (Jackson County specific)
Wildfire Information
The following agencies provide information about current wildfires in Colorado:
Inciweb (Incident Information System)
Fire Information for Resource Management System US/Canada
You can also view wildfires on Google Maps under the layers option.
Please be sure you know the following fire restriction stages:
FIRE RESTRICTION STAGES
Fire restrictions imposed by the U.S. Forest service apply to public lands and have various stages based on a risk/benefit assessment. Learn what each fire restriction stage entails:
STAGE I - Stage I fire restrictions include minor restrictions to prevent the start of human-caused wildfires from activities such as smoking and campfires. When stage I fire restrictions are in place, petroleum-fueled stoves that meet the fire underwriter's specifications for safety, and approved wood pellet grills and stoves are allowed. In addition, fires, campfires, and charcoal, coal or wood stoves are only allowed within developed campgrounds and recreation sites. Campfires in dispersed campsites are not allowed.
At private residences, open fires within outdoor fireplaces, fire pits, chimineas or grills are also allowed.
Smoking is only allowed within an enclosed vehicle, building, or developed recreation site. The area must be cleared of flammable materials extending at least three feet in diameter.
STAGE II - Stage II fire restrictions are implemented when there is an extreme risk of fire danger. Stage II prohibits all open fires or campfires in both campgrounds and private residences. However, petroleum-fueled stoves that meet the fire underwriter's specifications for safety are still allowed.
Smoking is only allowed within an enclosed vehicle or building.
STAGE III - When stage III fire restrictions are in place, the area is closed to all entry. Stage III is implemented when stages I and II are no longer effective in preventing human-caused wildfires.
RED FLAG WARNINGS
Red flag warnings are issued by the National Weather Service whereas fire restrictions are issued by the U.S. Forest Service. These warnings apply to both public and private lands within the warning area and indicate ideal weather conditions for the start and spread of wildfires. Weather conditions include low humidity and high winds. Check for Colorado red flag warnings here.
Campfire Safety Rules:
Never leave a fire unattended.
Keep wood and other fuel sources away from fire.
Maintain a reasonable size when having a campfire.
Keep sufficient water on hand in case of emergency.
Thoroughly extinguish all fires.
Provide adequate supervision for young people when using stoves or fires.
Follow all product and safety labels for stoves.
Use approved containers for fuel.
DO COLORADO RIGHT!
The Jackson County Lodging Tax Panel is a proud member of the Care For Colorado Coalition. The coalition is dedicated to educating Coloradans and visitors on how to protect the state's extraordinary natural and cultural resources. Below are seven Care for Colorado Leave No Trace Principles. Please read through them and familiarize yourself with them.